Leadership is all about people. A leader's vision is for the benefit of people, yet he needs people to pursue his vision. Perhaps the most recurring challenge you will ever deal with as a leader is "PEOPLE". Starting from the lack of people, to the lack of the right people; then to the quirks of some people, and finally to the big one: the conflicts of people. If you don't know how to handle people as a leader, you will find it difficult to influence them and produce outstanding results with them.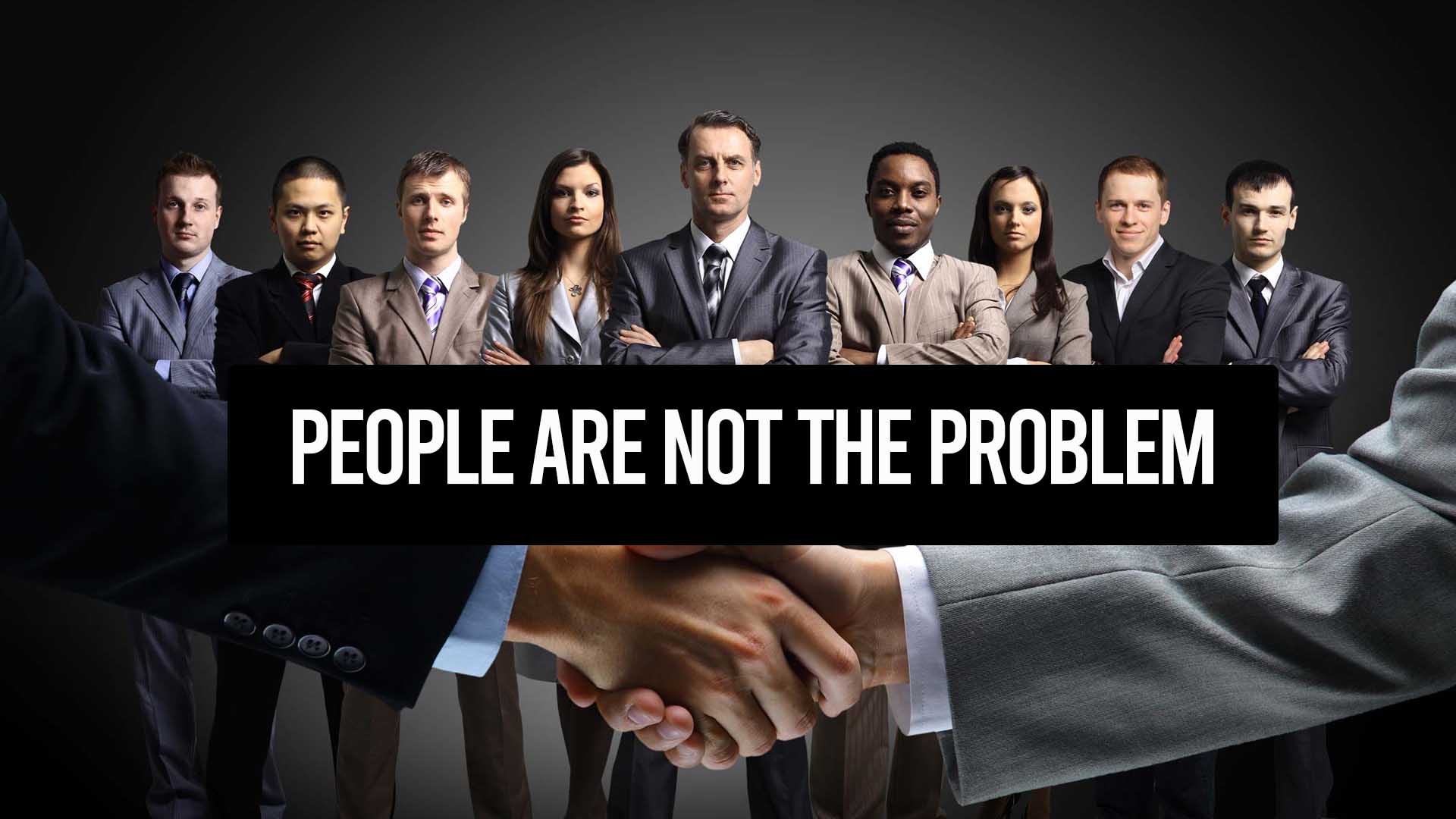 Today I want to deal with a people problem I have heard quite a number of young leaders complain about: The Lack of People, or the lack of the right people. It can be very frustrating to have a dream without the right people to help you execute it. But as the title of this article suggests, the people are not the problem. For the right people to be attracted to your assignment two things must be in place:
#1. First, you must realize that "people follow people". The first and most important thing you must do to attract people to your cause is to become the kind of person they want to follow. John C. Maxwell calls this The Law of Buy-In: People buy into the leader before they buy into his vision. One of my favourite definitions of leadership is "developing yourself for the benefit of others". Here's how this works: ask yourself "What kind of people do I need on my team?" after your answer this first question then ask "What kind of leader will this kind of people want to follow?" This second answer will reveal what you have to do next. If you won't develop yourself for the right people, they won't be attracted to your cause.
#2. The second requirement for attracting the right people to your cause is to articulate a CLEAR & COMPELLING VISION. You must realize that what the word "vision" means to a leader is different from what it means to potential followers. To the leader, the vision is the future picture, but for the followers, the vision must be a simple step-by-step process. If people can't see "HOW" your dream will work, they won't be attracted to it. The difficult task of leadership is to take a dream and break it down into an easy-to-understand process. That was what Joseph did in Egypt. Predicting the future was not what earned him a role in government, it was his ability to break down what has to be done into a process that everybody could understand. That's what it means to make a vision CLEAR.
What I have shared with you here has two implications: it means that the clarity of your vision will determine whether people will be attracted to it or not. But it also means that you can have a clear vision, but lack the right people if you are not the kind of leader they are willing to follow. The people are never the problem.
©2023 Segun Oke